Storm Mountain News
Local News
Friday, June 9th - Blue Sky Trail Grand Opening...
The official dedications of the Blue Sky Trail will be held from 10:00-11:00 a.m. on Saturday, June 10, taking place at the Soderberg Open Space Trailhead and the Coyote Ridge Natural Area Trailhead near Fort Collins, and the Devil's Backbone Open Space Trailhead in Loveland. Visitors are encouraged to celebrate this new regional trail constructed by Larimer County and made possible through the Help Preserve Open Spaces sales tax, a partnership with the City of Fort Collins and several grant awards. Parking is limited, so please carpool if possible.
General information on tomorrow's activities can be found below.
Saturday, June 10
Dedication ceremonies 10:00 - 11:00 a.m.
Soderberg and Devil's Backbone open spaces, Coyote Ridge Natural Area
(refreshments will be served)
Approximate trail distances between trailheads: (distance is most direct route)
| | | | | |
| --- | --- | --- | --- | --- |
| | Soderberg | Coyote Ridge | Devil's Backbone | Lory State Park |
| Soderberg | - | 7.9 miles | 9.7 miles | 5.4 miles |
| Coyote Ridge | 7.9 miles | - | 8.9 miles | 13.3 miles |
| Devil's Backbone | 9.7 miles | 8.9 miles | - | 15.1 miles |
| Lory State Park | 5.4 miles | 13.3 miles | 15.1 miles | - |
Shuttle service for hikers and overflow parking: A shuttle service will be available from 8:00 a.m. to 4:00 p.m., running between the Devil's Backbone and Coyote Ridge, and between Coyote Ridge and Soderberg Open Space. The shuttles will depart each trailhead every half hour and are available for hikers only, starting at Coyote Ridge. The last shuttle will leave Devil's Backbone and Soderberg open spaces at 3:30 to end at Coyote Ridge at 4:00 pm. Hikers are encouraged to park their vehicles at their destination point and shuttle to their hike origin to avoid missing the shuttle at the end of the day.
Overflow parking for the Devil's Backbone Open Space will be at the parking area between
K-Mart and Home State Bank on US Hwy 34 just west of Wilson Ave will be available for overflow parking. A shuttle will run continually from 7:30am - 12:00pm.
Overflow parking for Soderberg trailhead will be at the Inlet Bay Marina. Parking fees will be waived for the day. Visitors can follow the trail north from the marina 1/4-mile to the Soderberg trailhead.
Guided Hikes: Larimer County Volunteer Naturalists will offer guided hikes and interpretive information. Guided hikes will leave from the Devil's Backbone and Soderberg trailheads at 7:30a.m., returning by 10:00 a.m. The Devil's Backbone hike will be a much faster paced hike. The City of Fort Collins Master Naturalists will be stationed at the interpretive loop near the cabin on Coyote Ridge.
Aid Stations: Larimer County volunteers will staff an aid station mid-way along the Blue Sky Trail to replenish water bottles and provide fruit and bagels to visitors. City of Fort Collins will have a similar aid station at the cabin on Coyote Ridge Natural Area, and Lory State Park will have one on the South Valley Trail before it connects to Horsetooth Mountain Park.
Things you should know before coming:
Ø Horse trailers are urged to park at either Soderberg Open Space or Coyote Ridge Natural Area. Horse trailer parking at the Devil's Backbone is limited to three spaces.
Ø Dogs are not permitted at Coyote Ridge Natural Area, but are welcome on the Blue Sky Trail. If you bring your dog please access the trail through the Devil's Backbone or Soderberg open space trailheads.
Ø Parking fees at Soderberg Open Space will be waived for the day, compliments of Larimer County. There are no fees at Coyote Ridge Natural Area or the Devil's Backbone Open Space.
Ø Though horse water is seasonally available at one point along the Blue Sky Trail, riders are advised to haul their own.
Ø Bring plenty of water, sunscreen and snacks for along the trail.
For more information about the trail dedication please call (970) 679-4577.
---
Thursday, June 8th - Summer Ozone Season Begins...
The summer ozone season is June 1 through Sept 1, and once again Larimer and Weld Counties will be included in ozone action alerts that are issued when elevated ozone levels are expected. The Cities of Fort Collins, Loveland, and Greeley are included in the alert area. The ozone action alerts will be issued by the Colorado Department of Public Health based on daily forecasts of conditions that produce higher ozone levels and are aimed at helping people avoid health risks. The message on any alert will be tailored to the expected ozone level so that groups at particular risk can be advised.
Individuals can obtain a daily air quality advisory on-line at http://apcd.state.co.us/psi/advisory.phtml. The State also operates a toll-free telephone hotline to help keep Colorado residents informed about current and predicted air quality conditions. The number is 1-888-484-3247 (1-888-4-THE AIR). Alerts will also be published in the Coloradoan on the Weather page, and on Cable Channel 14.
There is good ozone and bad ozone. Good ozone is located in the upper atmosphere and blocks ultraviolet rays, protecting us from skin cancer, cataracts, and possibly immune system damage. Ozone pollution or bad ozone is a gas that is formed when volatile organic compounds (VOCs) (such as auto emissions) combine with nitrogen oxides (NOx) in the presence of sunlight. Ozone pollution causes breathing problems and respiratory infections.
Although ozone is more likely to cause breathing problems and respiratory infections in the elderly, the young, and those with pre-existing ailments, even healthy people who exercise or work outdoors can experience breathing problems when exposed to ozone pollution. During ozone alert days, people can lower their risk of developing symptoms by limiting prolonged outdoor exercise.
The risk for developing symptoms depends on personal health factors and the concentration of ozone in the air. Larimer County Director Health and Environment Dr. Adrienne LeBailly, noted that physical activity such as jogging or hard outdoor work causes people to breathe more deeply, thereby increasing their exposure when ozone levels are high. If ozone levels are moderately elevated, unusually sensitive individuals may experience symptoms. Very high ozone levels can cause symptoms for healthy people engaged in even moderate exercise. The Denver metro area has experienced summertime ozone readings that exceed the federal standard for 8-hour average ozone levels. Northern Colorado rarely sees very high levels although moderate levels occur.
The sunny days of summer, hot temperatures, and VOCs such as auto emissions are the perfect mixture for creating ozone pollution. Citizens can help out by taking voluntary steps that reduce pollutants that lead to ozone pollution.
Maintain your vehicle to help it run cleaner
Stop at the click when refueling your car or truck to limit vapors
Combine trips, take the bus, or postpone a trip during an alert if possible
Refuel after dusk in the summer to avoid the period of intense sunlight
Avoid using gas-powered yard equipment on high ozone days
Several pollution reduction measures have been recently adopted in Colorado's Ozone Action Plan, a cooperative plan intended to bring the entire region into compliance with the standard by 2007. Local efforts to reduce ozone-forming pollutants include the North Front Range MPO's "Stop at the Click" gasoline fueling outreach program and the City of Fort Collins Lawn Mower Rebate program and Gas Cap Replacement program.
---
Wednesday, June 7th - Area Youth Takes 2nd Place...
An 11 year old girl from Storm Mountain took 2nd place in the 2006 Loveland Fishing Derby, held last weekend.
Samantha Funkhouser, of 1814 Storm Mountain Drive, won 2nd place with a 16½ inch, 2lb 1oz Rainbow Trout she caught on Saturday afternoon.
Samantha and her family were some of nearly 1000 people, young and old alike, who enjoyed this weekend's activities.
The fishing derby, a two day annual event which was held on Saturday and Sunday, is sponsored by the Loveland Police Department and open to all area children.
Complete information on the other winners and their prize catches is expected to be released shortly in the Loveland Reporter Herald.
---

Listen to this article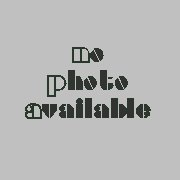 Fatal Crash In Canyon
Tuesday, June 6th - Fatal Crash In Big Thompson Canyon...
A crash near the mouth of the Big Thompson Canyon on Sunday evening has resulted in the death of a Loveland man.
Loveland resident Tracy Schroeder, 45, was reportedly westbound on Hwy 34 at around 4:30pm on Sunday when he apparently fell asleep, with the street sweeper he was driving veering sharply to the left and striking the rock cliff nearly head-on, just west of the Dam Store.
The Big Thompson Canyon was closed to all traffic in both directions for over an hour as crews worked to extricate Schroeder from the crushed cab of the vehicle.
Schroeder was subsequently transported to McKee Medical Center, where he died early Monday morning from multiple injuries sustained in the accident.
---
Sunday, June 4th - Photo Of The Week...

Taken on Saturday morning, this week's photo features Hallett Peak, which rises to 12,713 feet from the green valleys and foothills of Rocky Mountain National Park.

Hallett Peak reigns over the Bear Lake area, and is one of the most photographed peaks in Rocky Mountain National Park. Hallett offers some of the finest technical routes in the park, but it is also a favorite destination for hikers. Views from the summit include Longs Peak, Glacier Gorge, Loch Vale and the Continental Divide, on which Hallett lies.

Tyndall Glacier lies just north of Hallett Peak, and is easily visible to hikers. Tyndall also offers a unique glacier climb, and is very popular.

To hike Hallett Peak start at the Bear Lake Trailhead in Rocky Mountain National Park. Follow the Bear Lake Trail along the east side of the lake and turn onto the Flattop Mountain Trail approximately 1/4 mile from the trailhead. Follow the signs up Flattop Mountain Trail (4.4 mi), across Tyndall Glacier and on to the summit of Hallett Peak. Use caution when doing this hike as ice, steep cliffs and sudden storms are common hazards at any time of the year.

Complete information on hiking Hallett Peak is available at the Spirit of the Rockies website, via the link provided below.
---
Thursday, June 1st - Larimer County Adopts Fire Restrictions...
The Board of Larimer County Commissioners today adopted fire restrictions for noon tomorrow, Friday, June 2, 2006 through July 11, 2006. The restrictions are based on a recommendation from Larimer County Sheriff Jim Alderden. Unusually dry conditions have increased the concern for dangerous wildfires. The situation is extreme for forest and grass fires in Larimer County.
Today's restrictions: prohibit open fires (definition 1 below); the use of fireworks (definition 3 below); and public firework displays (definition 4 below) in the unincorporated area of Larimer County. Contained open fires (definition 2 below) are not restricted at this time. Because 'contained open fires' are okay, this is not a ban, but restrictions. Any person who knowingly violates the restrictions commits a class 2 petty offense and can be fined up to $500 (five-hundred). The County's complete 'fire ordinance' is available at: http://www.larimer.org/policies/.
Today's restrictions mean that no open fires are allowed, no open camp or cooking fires, however campers can use camp stoves and grills using gas or pressurized liquid. People can also use permanently constructed, stationary, metal or masonry fireplaces. Smoking in the open is not allowed under these restrictions.
The Board also authorized Sheriff Alderden to exempt any open fire (1), use of fireworks (3), or public fireworks display (4) approved in advance by the Sheriff, after inspection of the containment structure, surrounding vegetation and potential fire fuel, and the immediate availability of fire suppression apparatus. Open fires include the burning of irrigation ditches except for those located within and completely surrounded by irrigated farmlands where such burning is necessary for crop survival and specific written approval has been granted in advance by the Sheriff of Larimer County.
DEFINITIONS:
Open fires shall mean: any open burning, including camp and cooking fires; or welding, or operating an acetylene or other torch with open flame. Open fires shall not include:


Fires in camp stoves or grills, fueled by bottled gas or pressurized liquid, and specifically designed for cooking or heating purposes.

Fires in permanently constructed stationary masonry or metal fireplaces specifically designed for the purpose of combustion.

Fires in commercially operated wood and/or charcoal fired grills designed for cooking.

Smoking within an enclosed vehicle or smoking within an area at least three feet in diameter that is barren or cleared of all flammable material. Smoking within an enclosed vehicle shall mean that the cigarette, cigar or other smoking instrument is at all times contained within the vehicle and is not allowed to leave the vehicle or protrude or be held outside the vehicle, including the window of the vehicle. Butts and stubs must be disposed of within a trash receptacle or within the vehicle.
Contained open fires shall mean: fires in permanently constructed stationary masonry or metal fireplaces specifically designed for the purpose of combustion; or operating or using any internal or external combustion engine without a spark arresting devise properly installed, maintained and in effective working order meeting either Department of Agriculture, Forest Service Standard 5100-1a or appropriate Society of Automotive Engineers (SAE) recommended practice J335(b) and J350(a). Contained open fires shall not include fireplaces or wood stoves located inside permanent structures.

Fireworks shall mean: any article, device, or substance prepared for the primary purpose of producing a visual or auditory sensation by combustion, explosion, deflagration, or detonation which meets the description of fireworks as set forth in the United States Department of Transportation Hazardous Materials Regulations, Title 49, Code of Federal Regulations, Parts 173.88 and 173.100. Fireworks do not include:


Toy caps which do not contain more than twenty-five hundredths of a grain of explosive compound per cap;

Highway flares, railroad fuses, ship distress signals, smoke candles, and other emergency signal devices;

Educational rockets and toy propellant device type engines used in such rockets when such rockets are of nonmetallic construction and utilize replaceable engines or model cartridges containing less than two ounces of propellant and when such engines or model cartridges are designed to be ignited by electrical means;

Fireworks which are used in testing or research by a licensed explosives laboratory.


Public fireworks displays shall mean: - any display of fireworks conducted by a qualified pyrotechnic operator in compliance with article 78, section 7802 - fireworks - of the uniform fire code, as amended, and conducted only after the approval by the local fire authority, and compliance with any conditions imposed by the local fire authority.
---