__________________

Homeland Security
____________________
____________________
__________________


"The Storm Mountain Incident"
Pollution of our
National Forest Streams

(Requires Free PowerPoint Viewer available here)
__________________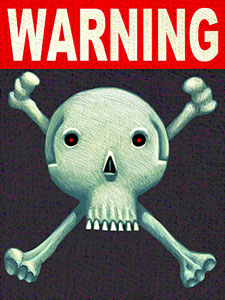 Contamination to Storm Mountain Properties
Click here for the facts!
__________________
__________________



__________________
__________________

Listen to this article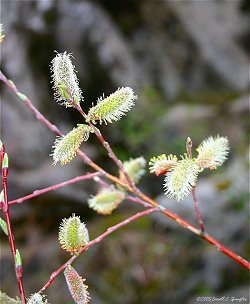 Meadow Willow (Salix petiolaris) in full bloom along FDR 128 in Roosevelt National Forest
Sunday, April 24th - Photo Of The Week... With Spring progressing so come the blooms of many species of locl plants including this, "Meadow Willow", blooming along FDR 128 in the Roosevelt National Forest. The Meadow Willow (Salix petiolaris) is closely related to the, "Pussy Willow", but with a larger, more open blossom. The Meadow Willow is primarily found in Canada with isolated occurrences in Colorado, South Dakota, and even Nebraska. Willows are water loving plants by nature and are usually found near creeks, lakes and other moist areas such as wet meadows. Normally it is a clumped shrub with slender upraised stems. It is valuable for stream bank stabilization and deer browse.
---
Sunday, April 24th - State's Addiction To Mag-Chloride Taking Heavy Toll On Trees... An Editorial Opinion: The State of Colorado's apparent addiction to the use of Magnesium chloride on rural roadways is taking a heavy toll on area trees. In our immediate area, Hwy 34 and Hwy 36 are both severely effected with 75% of trees near the road dead or dying. Our once scenic byways are now a disgrace. This blatant defoliation along our roads is in our opinion a form of addiction. As with any addiction, the addict, in this case the State, fails to see any adverse consequences from their actions and blames any problems stemming from their actions on other sources. So is it with the State and their drug of choice, Mag-chloride. Despite glaring evidence of the damage being done, the State still refuses to acknowledge a problem and hides behind fabricated reports and irrelevant studies in order to satisfy this addiction.
That fact is that the Mag-chloride is beyond any shadow of a doubt killing the trees and other vegetation it comes in contact with. Some area residents have nick-named the mag-chloride, "Agent Orange", both for it's powerful defoliation abilities and the distinctive orange color the poisoned trees take on. We see this as a situation similar to asbestos in the last decade where people rushed to use the hot new economical and efficient insulation, guaranteed safe by the government and even used in our schools and public buildings, only to be later found that thousands were dead or dying from its use. Had proper testing been done, this would have never occurred. How much money was saved when all of the asbestos had to be removed and new insulation installed? How many had to die and suffer before the responsible entities would admit a mistake? Apparently a lot.
This is no different. Independent tests show heavy metals in the residuals from Mag-chloride's use. It has been found to contain the known carcinogen, Cadmium. Mag-chloride's use has been banned in several Colorado communities due to it's devastating effect on native vegetation and it's potential link to cancer. But addiction to any substance is powerful and the addict will fight long and hard to protect their vise. In the long run, after our scenery is destroyed, aquatic life near extinction, and thousands reported with mag-choride related cancers the State will finally have to admit to their wrong decision and will then be faced with billions of dollars of damages to contend with. But that is the way of our times. Make a buck or two now and worry about the consequences later. And who will end up footing the bill for the results of their addiction? Why you, I and our children will of course.
---
Thursday, April 21st - Lyrid Meteor Shower Peaks Tomorrow Morning... Early risers in the area tomorrow may have an opportunity to view Lyrid meteors in the eastern sky before dawn. The annual Lyrid Meteor Shower peaks Friday morning, April 22nd, when Earth glides through a stream of debris trailing Comet Thatcher. This is not an intense shower. Nevertheless, if you wake up an hour or so before dawn on Friday, and watch the sky, you might see a nice sprinkling of meteors emerge from the vicinity of the bright star Vega. Expect one every 5 to 10 minutes or so. Sky Map
---
Wednesday, April 20th - 35th Annual Earth Day To Be Celebrated Friday... This Friday, April 22nd, people around the world will gather to celebrate the 35th annual Earth Day. The idea for Earth Day evolved over a period of seven years starting in the early 1960's. At that time, the environment was not a prominent issue. Wisconsin Senator Gaylord Nelson convinced President John F. Kennedy to go on a national conservation tour through 11 states in September 1963. The tour was the seed that, once planted, would germinate over several more years, and eventually flower into what we now call Earth Day. At a Seattle conference in September 1969, Nelson announced that there would be a nationwide grassroots demonstration for the environment in the spring of the following year. He invited everyone to get involved. Then something incredible happened. News wire services started running the story. He started to receive hundreds of telegrams, letters, and telephone calls (this was years before e-mail) from all over the country. Americans were so excited to finally have a forum to express concern about what was happening to our planet. The first Earth Day is often credited with launching the modern American environmental movement. It was held April 22, 1970 and was designated for Americans to take part in activities to protect and preserve our environment and it is still celebrated today worldwide. Schools, communities and non-profit organizations have Earth Day events such as tree plantings, recycling projects, and neighborhood clean-ups. The twentieth Earth Day was the first official International Earth Day, with 200 million participants in 141 countries. "Earth Day worked because of the spontaneous response at the grassroots level. We had neither the time nor resources to organize 20 million demonstrators and the thousands of schools and local communities that participated. That was the remarkable thing about Earth Day. It organized itself," said Senator Gaylord Nelson, founder of Earth Day.
A list of Larimer County Earth Day activities can be found on the Fort Collins website at, "http://fcgov.com/naturalresources/earthday.php". A statewide list of activities planned for Earth Day can be found at, "www.coloradoearthday.com"
---
Tuesday, April 19th - Smoke Free Laws have Strong Support in Larimer County... The recent American Cancer Society announcement regarding the results of a statewide poll showing strong public support for the Colorado Clean Indoor Air Act is consistent with surveys conducted in Larimer County according to Nancy Grove, Tobacco Prevention Program Supervisor for the Larimer County Department of Health and Environment. "Seventy-one percent of registered voters in Loveland favored a law prohibiting smoking in indoor workplaces, including restaurants and bars, according to a scientific survey of 380 Loveland residents conducted in June, 2004." said Grove. "The same survey indicated that 81% of respondents believe that secondhand smoke is harmful to people's health. Similarly 76% of voters polled in the statewide Cancer Society survey believe it is harmful," explained Grove. The Colorado Clean Indoor Air Act, SB 207,sponsored by State Senator Dan Grossman, (D)-Denver proposes to eliminate second hand smoke from Colorado's indoor workplaces, including bars, restaurants, and casinos where employees are exposed to the 69 known carcinogens in secondhand smoke. Senate floor action is pending. The Larimer County Board of Health passed a resolution in support of senate bill 207 on March 17, 2005.
The Cancer Society poll indicates that SB 207 has wide bi-partisan support for making the state healthier. Results show that 65% of Republicans, 72% of Democrats, and 62% of unaffiliated voters polled support such a measure. Other survey findings include:
71% of voters polled in communities with existing comprehensive smoke free ordinances support Senate Bill 207



62% of those describing themselves as conservative support the measure, as do 66% of moderates, and 75% of self-described liberals.


70% of Colorado's 53 rural county's voters polled support Senate Bill 207, at a rate of 69% on the Western Slope and 66% in non-Denver Metro eastern slope counties.
The city of Fort Collins smoke-free indoor air ordinance was implemented in October, 2003 after local surveys demonstrated up to 75% support for the proposed ordinance prior to its passage. The law has proven to be popular with patrons of restaurants and bars. City sales tax data show that the average growth in tax revenue from restaurants/bars was 5.98% for the twelve months following implementation of the ordinance. This compares to 2.98% growth in tax revenue from other retail businesses in the same time period. "Fears that the ordinance would cause restaurants and bars to lose business have proven to be unfounded," said Grove. In addition, since October 2003, only 2 tickets have been issued for noncompliance according to compliance officers for Fort Collins. "Not only is such a law in the best interest of public health, it is also highly popular with registered voters," concludes R.J. Ours, Colorado Director of Government Relations for the American Cancer Society's Great West Division, calling for the Colorado General Assembly to "act proactively by passing Senate bill 207." Senate Bill 207, The Colorado Clean Indoor Air Act, is supported by the Smoke Free Colorado Coalition, including the American Cancer Society, the American Heart Association, the American Lung Association, the Colorado Medical Society, the Colorado Tobacco Education and Prevention Alliance, Colorado GASP, National Jewish Medical and Research Center, and a host of other health care organizations and providers. Other key supporters of the bill include the Colorado Restaurant Association, Colorado Association of Commerce and Industry, scores of restaurants and businesses, as well as elected officials, boards of health, editorial boards, organizations and churches.
---
Monday, April 18th - Crack Sealing Project Begins On Highway 34... Colorado Department of Transportation workers today began a crack sealing project on Highway 34, east of Drake. As of 11AM, the crews were working on a bridge near mile marker 79 and progessing eastward. Very minor delays were being experienced if any. No information on how long this project will continue was available. Work is also continuing on Highway 34 bridges outside of Loveland, with longer delays being reported in these areas. Complete road closure information is available on the Larimer County web site at http://www.larimer.org/roads/road_closures.cfm or by calling the Larimer County Road And Bridge Department at 970-498-5650
---
Disclaimer: Stories and other content are submitted by independent sources and do not represent the opinions or views of Storm Mountain Net, nor it's employees... All stories are posted without bias to their content... While every attempt is made to be concise in our reporting, Storm Mountain Net is not responsible for any incorrect information...