__________________

Homeland Security
____________________
____________________
__________________


"The Storm Mountain Incident"
Pollution of our
National Forest Streams

(Requires Free PowerPoint Viewer available here)
__________________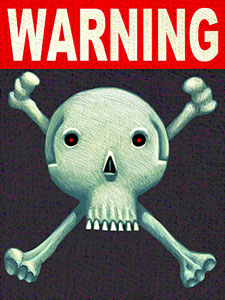 Contamination to Storm Mountain Properties
Click here for the facts!
__________________
[ Up ]
__________________



__________________
__________________
April 28th, 2004 - "Comet Bradfield" Graces Morning Skies... For the next few days, two comets will be visible in the early morning hours... "Comet Bradfield", the brighter of the two, was just discovered on March 23rd, 2004... "Comet Linear", while not as impressive as Bradfield, will be visible till the end of April reappearing in the evening skies in late May where it will be joined by "Comet Neat"... More info, sky maps, and images can be found at: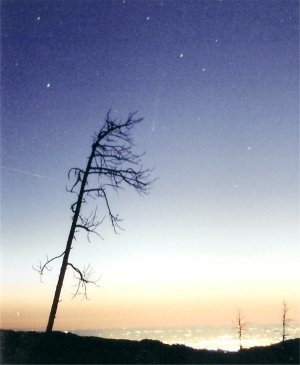 "Comet Bradfield", as seen from FDR 128, rising over Loveland. The "International Space Station", can also be seen on the left at 9 o'clock. Photo ©2004 D. Spangler
---
April 26th, 2004 - "River Forks Inn" To Reopen... An employee at the historic "Stage Stop", located on Hwy 34 in Drake, reported today that a planned reopening of the restaurant and bar is scheduled for sometime next month... From morning breakfast and coffee to evening dinners the "River Forks Inn" hopes to offer area residents comfortable, local dining at reasonable prices... A new menu is also in the planned improvements... The establishment, which closed last year reportedly due to financial difficulties, is now under new management... The "Stage Stop" also currently has several apartments(1br, 2br, 3br, & cabin) for rent... For information contact Mike or Peg at: 970-663-0130
---
Disclaimer: Stories and other content are submitted by independent sources and do not represent the opinions or views of Storm Mountain Net, nor it's employees... All stories are posted without bias to their content... While every attempt is made to be concise in our reporting, Storm Mountain Net is not responsible for any incorrect information...