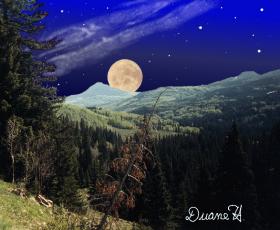 Friday, September 16th - Full "Harvest Moon" Tomorrow Night...
The Wolf Moon, the Snow Moon, the Worm Moon, the Pink Moon, the Flower Moon, the Strawberry Moon, the Buck Moon, the Sturgeon Moon, the Harvest Moon, the Hunter's Moon, the Beaver Moon, and the Cold Moon. They're really all the same Moon, of course, but long before the advent of modern calendars people named the full Moons of a year to keep track of time... more
---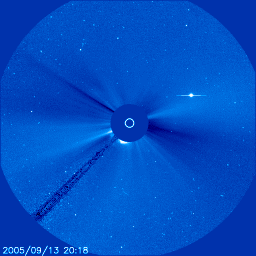 Wednesday, September 14th - Aurora Alert Tonight...

An aurora alert is currently in effect for all of our planet. A large eruption of sunspot 798 yesterday, hurled a Coronal Mass Ejection (CME) almost directly at Earth. This was an X-1 class flare, which is what sparked last November's spectacular display of the Northern Lights. ..more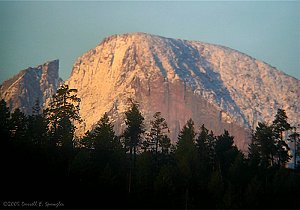 Overnight Snow In High Country...

Areas of the high country above 12,000 feet received a fresh coating of snow overnight. Snow was reported on the high peaks of the Colorado mountains from Wyoming to New Mexico...more
---
Tuesday, September 13th - School Bus Accident Partially Closes Hwy 34 To Estes Park...
Highway 34 is partially closed as of 3:30pm as emergency crews respond to an accident involving a school bus and a semi-trailer... more
---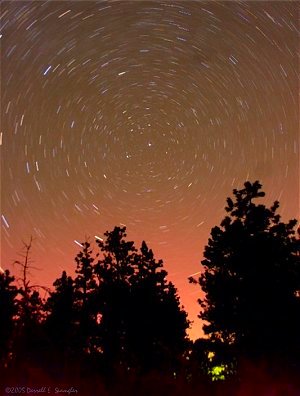 Sunday, September 11th - Photo Of The Week, "Northern Lights Display This Morning"...

Beginning around midnight and continuing into the early morning, sky-watchers throughout the area were treated to a wonderful display of the Aurora Borealis, or Northern Lights... more
---
Saturday, September 10th - 4th Largest Recorded Eruption On Sun Yesterday...

Solar activity is very high. Earth-orbiting satellites have detected five X-class solar flares this week, including one X17 monster, which was released on Friday, September 9th. This was the fourth largest eruption of this type ever recorded... more
---
Thursday, September 8th - Local Calling Area Expansion Begins Nov. 10th...

The Colorado Public Utility Commission (P U C) had approved the local calling area expansion and the Qwest telephone company has announced completion of computer changes and a start date of Nov. 10th.... more
---