Rocky Mountain National Park - Complete Information Resource
Hiking: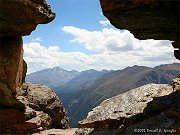 Rocky Mountain National Park has 355 miles of hiking trails. These range from flat lakeside strolls to quite steep peak climbs. If you are new to the park, rangers at the visitor centers and backcountry office can provide advice on trails that are appropriate for different fitness and experience levels.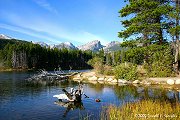 As you plan your hike, keep in mind that park elevations range from 7,500 to over 12,000 feet. Even very fit individuals coming from lower elevations may experience altitude problems. Symptoms include headaches, shortness of breath, insomnia, and rapid heartbeat. After a few days your body will have made some physiological adjustments to higher elevations, but full
acclimation may take a weeks.


To minimize symptoms drink plenty of fluids, avoid alcohol, don't skip meals, and get plenty of rest. Although you may not feel thirsty, the "thinner" air at high elevations actually results in increased water evaporation from your lungs. Again, drinking extra water may prevent a bad headache or other altitude symptoms.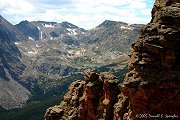 Ultraviolet light is stronger in the mountains because there is less atmosphere for the sunlight to pass through. Wear sunscreen, a hat, sun glasses, and consider covering up with a long sleeved shirt if you are out in the sun for extended periods.
If you have never hiked before or are traveling with children, check out the recommended accessible trails. Ranger-led walks are free and can increase your confidence while you learn more about the park. Rocky Mountain National Park is a great place to discover how traveling by foot brings you closer to nature.
---