Rocky Mountain National Park - Complete Information Resource
Photography:

Be it wildlife, birds, flowers or the grand vistas and spectacular views that abound, Rocky Mountain National Park is a photographer's paradise. Morning and evening are the best times to truly capture the Park's spellbinding beauty. The warm colors and dramatic lighting add to the already amazing scenery throughout this part of Colorado. Professionals and amateurs alike will come away with prize photos guaranteed to bring years of pleasure and invoke wonderful memories of this magical place.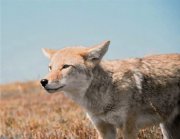 Telephoto and zoom lenses are highly recommended for photographing the abundant wildlife. These lenses will allow the shooter to get great photos without disturbing the wildlife or putting themselves in danger. This is of particular importance during the rut of the Elk, as bulls can become quite aggressive and don't care for humans coming too close to either them or their harems. Approaching wildlife can also result in a ticket and substantial fine for disturbing them, so please use appropriate lenses and respect all Park restrictions.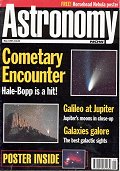 The photography featured on this site is the work of local photographer and long time area resident, Darrell E. Spangler. His work has often been featured in local newspapers and can be found on countless websites. His photos can also be found on postcards in Rocky Mountain National Park and hanging on the walls of many area businesses. Spangler's photo of Comet Hale-Bopp with Rocky Mountain National Park as the backdrop gained worldwide recognition with it's appearance on the May 1997 cover of "Astronomy Now International". All of the photos on this site, as well as many others, are available for purchase at "Storm Mountain Graphics".

Note: The Storm Mountain Graphics site is currently undergoing a complete reconstruct. Please accept our apologies for the inconvenience and be sure to check back for many new, exciting photos.
---